growth
The Fat Radish is a farm-to-table restaurant in the Lower East Side. The setting is informal, but the food is all quality with meats from Pat La Frieda and produce from local farms. Through engaging with followers and posting delicious content, I was able to take our steady following from 14.2k to 14.6k.
what works
Our cheeky voice is based off of what works with our demographic with a 74% female and 26% male audience, mostly ages 25 through 34.
Cocktails
We create weekly cocktail videos highlighting our drink specials and playful attitude. These videos average to 1K views.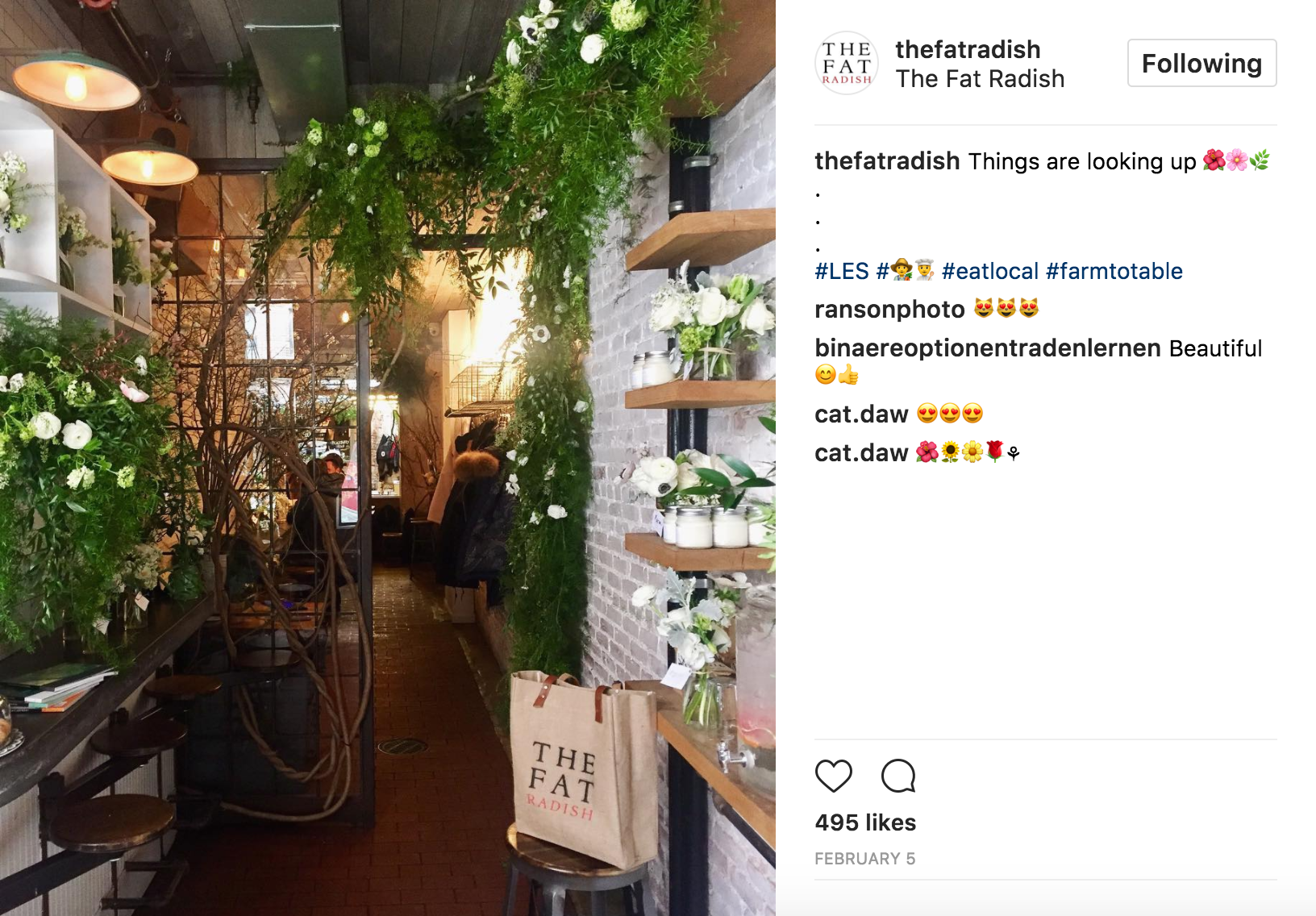 The Fat Radish averages 17.5K impressions per week.
We average in 550 profile views per week.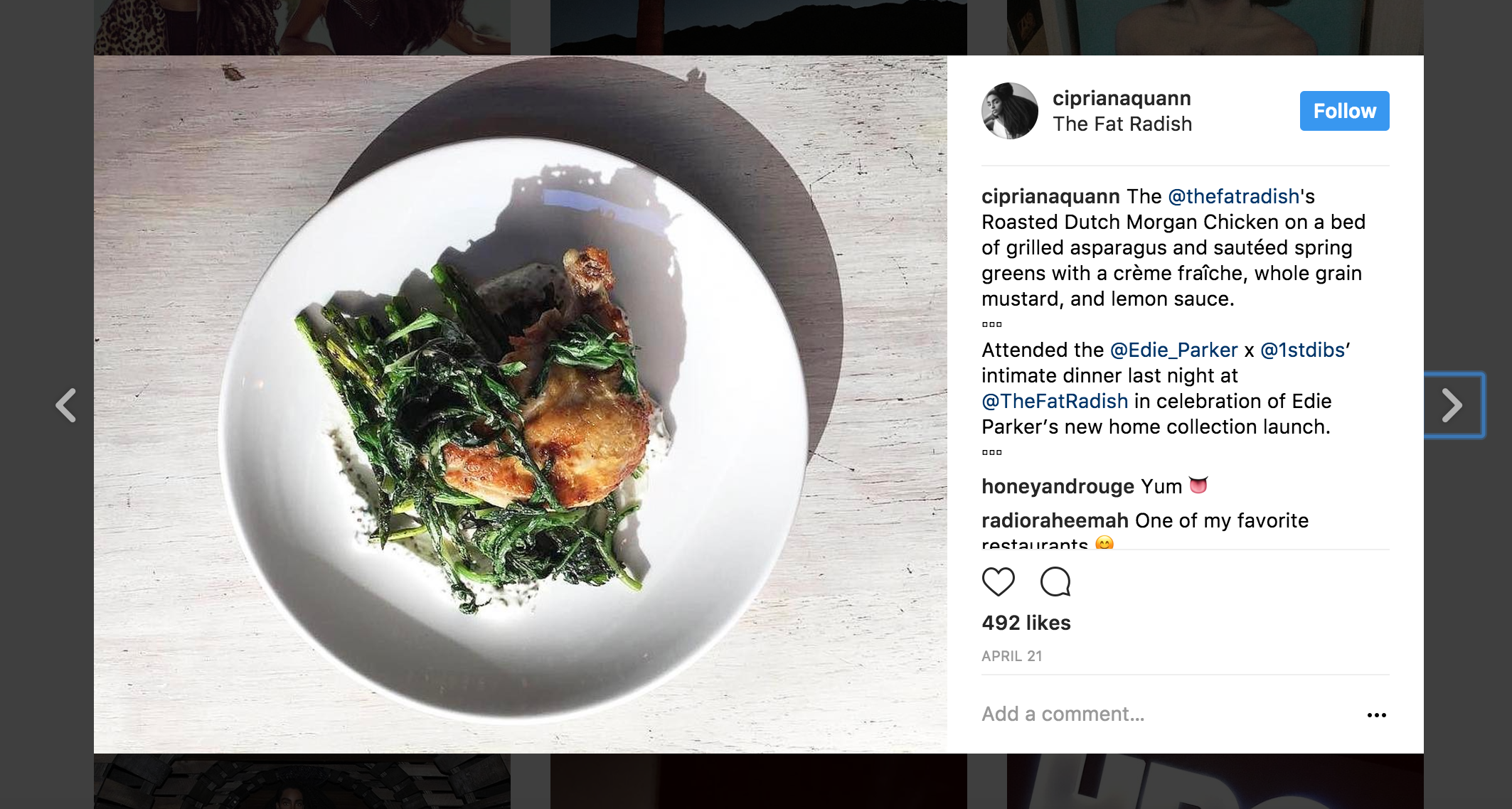 We love a good repost from friends.
specials
We always highlight our specials to keep our followers up to date on delicious content.